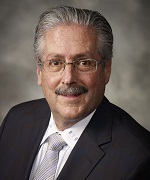 Les Mitchnick
It is with great sadness that we advise of the passing of our colleague and friend Les Mitchnick.
Les was well respected in the insolvency community by his colleagues, peers and the debtors that he assisted for his knowledge and compassionate nature. His legal background and endless patience ensured that everyone felt better leaving his office than when they walked in. His friends in the legal community will miss Les' friendly disposition, quick wit, and insolvency advice for their clients.
Les worked in the insolvency field for over 20 years and took great pride in assisting debtors to overcome their financial struggles with the solution best for them.
Les will be missed by many, including all of us at Taylor Leibow who will strive to continue to assist debtors in a manner he would be proud of.